How to-- Sothink SWF Decompiler
How to download Flash movie from Firefox?
Flash Downloader for Firefox is an extension to help users get Flash movie from Firefox browser. This extension can be installed when install SWF Decompiler.
Steps
Method 1: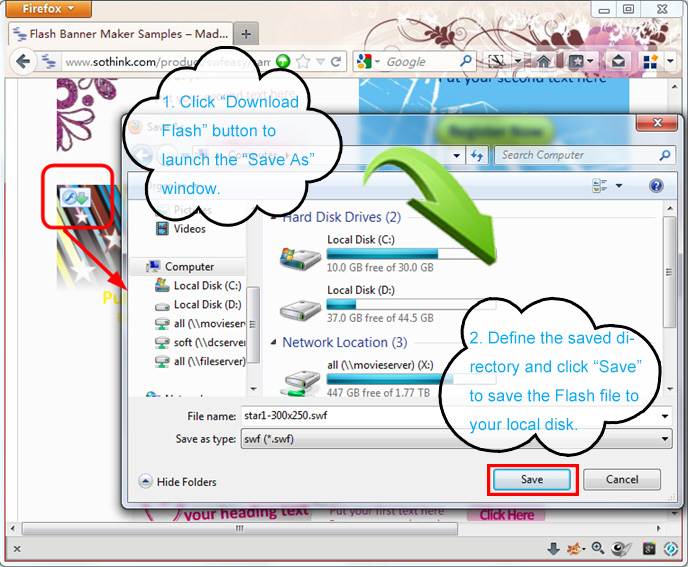 Method 2: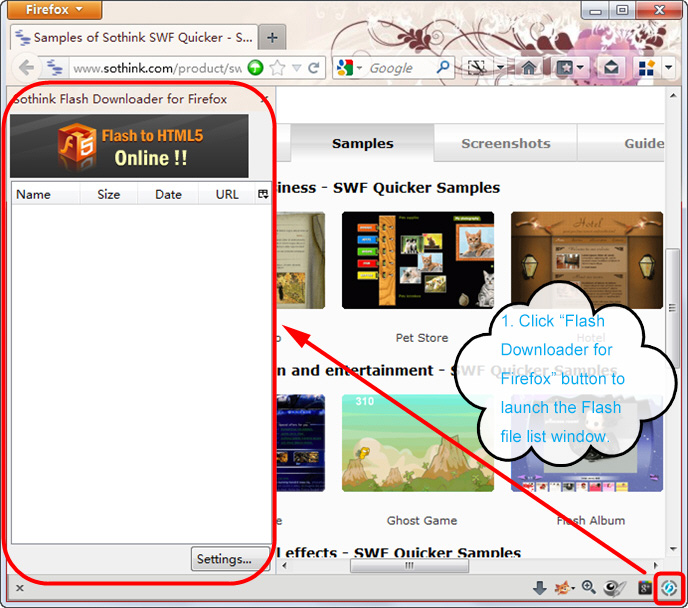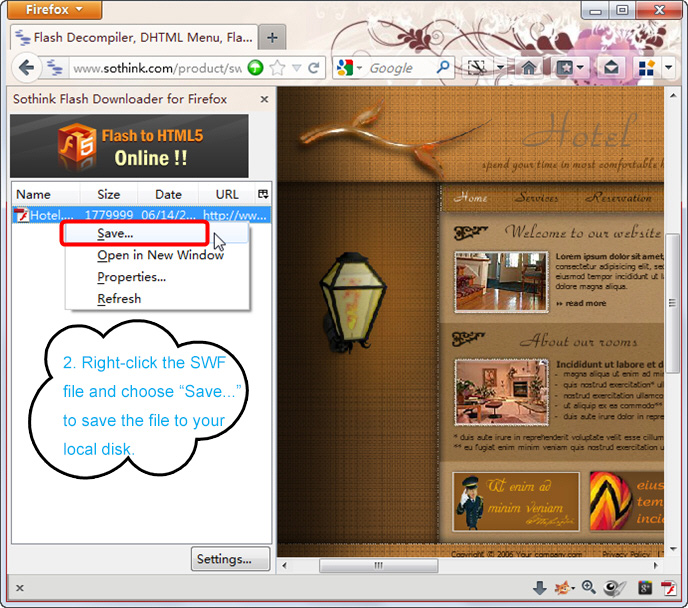 Open in New Window: Click to view the selected Flash file in a new window.
Properties...: Click to view the detailed information of the selected Flash file.
Refresh: Click to reload the SWF files capture list.
Settings: Click to modify the default directory.
View more information about Sothink Flash Downloader for Firefox at the link below:
http://www.sothink.com/product/swfcatcher/firefox/