Sothink Reseller Program
Types of Reseller

Occasional Reselle
r purchases on behalf of a customer who locates the reseller and initiates the purchase after having learned about our products otherwise.
Value Added Reseller (VAR)
is knowledgeable about our software and will actively promote our software to help us reach new customers.
What We Offer To
Occasional Reseller:
Fast commercial response, in most cases in one business day.
Customized registration information.
Personal involvement of our employees
Value Added Reseller (VAR):
Access to Sothink Reseller Control Panel
Generating code online instantly
Sales history inquiry online and save to local PC
How To Order
As Occasional Reseller
Step 1: PO
Place official PO by email
Step 2: PRO INV
You will receive proforma invoice including the payment link.
Step 3: PAYMENT
Settle payment via the payment link. Visa/MasterCard/American Express/JCB accepted.
Step 4: Code
Code delivery.
As VAR
We'll send you instruction by email.
How To Promote Sothink Product
There are three promotion methods.
If you owns a shopping cart system and would like to promote most Sothink featured products, you may choose:
Page Promotion
Click here to check the shared contents in HTML file which you can upload.
If you would like to offer a small room to Sothink product ads on your homepage, you may choose:
Ads Scroller
Get scroller code and insert the code onto your website.
If you need the box and brief tech introduction to display, please choose:
Product Display
Download the ZIP package of PAD files. Get any promotion material like brief description, boxshot, screenshot, icon, links etc.
Sothink VAR List
You can easily purchase Sothink products from our resellers in your own country or region.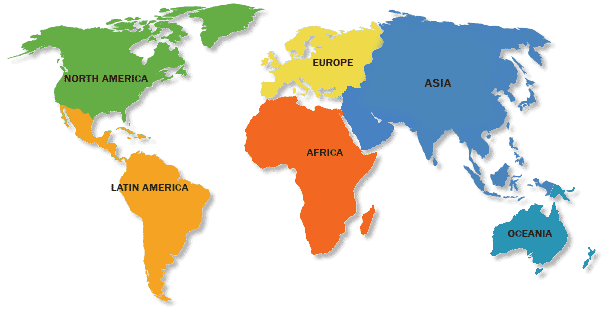 Czech

MITON CZ, s.r.o.
Location: Jiráskova 9, 466 01 Jablonec nad Nisou,
Tel: +420 483367800
URL: www.stahuj.cz | www.stable.cz | www.vareni.cz | www.wallpaper.cz

Ireland

Micromail Ltd
Location: 3 Nessan House, Bessboro Road, Blackrock, Cork
Tel: +353 214515590
URL: www.micromail.com

Italy

Pc-WARE Information Technologies Srl Socio Unico
Location: Via Galileo Ferraris, 221047 SARONNO (VA)
Tel: +39 0296410209
URL: www.systematika.it | www.pc-ware-it

Poland

FLASH ZONE.pl
Location: Keplera 4/41,67-200, Glogow, Dolnoslaskie
Tel: +48 602226038
URL: www.flashzone.pl
------------------------------------------------------------------------------------------------------
Anysoft.pl Rejestracja Oprogramowania
Location: Wojska Polskiego 24/ 9 , 05-822 Milanowek
Tel: +48 22 280 94 44
URL: www.anysoft.pl
------------------------------------------------------------------------------------------------------
AdvaCom Sp. z o.o
Location: ul. Zawady 33, 61-001 Poznan
Tel: +48 618718102
URL: www.advacom.pl
------------------------------------------------------------------------------------------------------
Dreamsoft
Location: Weteranow 28a,05-250, Radzymin
Tel: +48 222111917
URL: www.dreamsoft.com.pl
------------------------------------------------------------------------------------------------------
Softnow Regina Kiluk
NIP: 118-132-01-10
01-707 Warszawa
ul. Kielpinska 3 / 96
tel: (22) 219 55 55
Website: https://softnow.pl
E-mail: sales@softnow.pl
------------------------------------------------------------------------------------------------------
New Software S.C. (Vebo.pl)
Reja 15/13
65-076 Zielona Gora
url: https://www.vebo.pl
tel: +48 68 419 02 27

Portugal

SERVISOFT
Location: Rua da Cerca, 88,4150-200 PORTO,PORTUGAL
Tel: +351 226109516
URL: www.servisoft.pt
------------------------------------------------------------------------------------------------------
SECTOR ZERO, SA
Location: Alto dos Lombos, Lote 19 – 7 Esq, 2775-674 Carcavelos, Portugal
Tel: +351 210300300
URL: www.sectorzero.pt

Russia

Prodmag.ru / Systems-21
Location: 125315 Leningradskiy pr. 68, bld. 2, Moscow Russia
Tel: +7 (495)921-39-54
URL: www.prodmag.ru | www.anysoft.ru
Syssoft LLC
Location: Pohodniy proezd 4/1, office 111, Moscow, 125373, Russia
Tel: +7 (495) 646-14-71
URL: syssoft.ru

Slovakia

JURsat Computers
Location: Mučeníkov 259/1, 06001 Kežmarok,S L O V A K I A
Tel: +421 0524522367
URL: www.jursat.sk | www.jursat.eu | www.inktec.sk

Spain

DANYSOFT INTERNACIONAL, S.L.
Location: Natea Business Park, Avda.de la Industria,4 Ed.1,3ª,28108 Alcobendas
Tel: +34 916638683
URL: www.danysoft.com/

Turkey

Kavi Bilgisayar Ltd.Sti.
Location: Fahrettin Kerim Gokay Cad. Can Apt. No: 163 K.4 D.9 Goztepe - ISTANBUL / TURKIYE
Tel: +90 2165666099
URL: www.kavi.com.tr
------------------------------------------------------------------------------------------------------
Kavi Bilgisayar Ltd.Sti.
Location: Cetin Emec Bulvari 8.Cadde No:38/3 Ovecler - ANKARA / TURKIYE
Tel: +90 3124729829
URL: www.kavi.com.tr

UK

ComponentSource
Location: 30 Greyfriars Road, Reading, Berkshire, RG1 1PE, United Kingdom
Tel: +44 1189822118
URL: www.componentsource.com
Canada

Groupe Hypertec Group Inc.
Location: 9300 Transcanadienne, Saint-Laurent, Qc. Canada H4S 1K5
Tel: (514) 745-4540
URL: www.hypertec-group.com

USA

SHI International Corp.
Location: 33 Knightsbridge Rd, Piscataway, NJ 08854-3925
Tel: 1-888-764-8888
URL: www.shi.com/
------------------------------------------------------------------------------------------------------
Netkiller America, Inc.
Location: Netkiller America, Inc. (U.S. Office),20280 S. Vermont Ave, Suite 200,Torrance, CA 90502, USA
Tel: (213) 291-0978
URL: www.netkillersoft.com
------------------------------------------------------------------------------------------------------
Insight
Location: 6820 South Harl Avenue, Tempe, Arizona 85283
Tel: 800-INSIGHT (800-467-4448)
URL: www.insight.com
------------------------------------------------------------------------------------------------------
En Point Technologies
Location: 18701 S. Figueroa Street,Gardena, CA 90248-4506
Tel:
URL: www.enpointe.com
------------------------------------------------------------------------------------------------------
Dell | ASAP Software
Location: 850 Asbury Drive, Buffalo Grove, IL 60089
Tel: 1-800-883-8413
URL: https://shop.asap.com
------------------------------------------------------------------------------------------------------
ACL Computers and Software, Inc.
Location: 12131 Serenity Lane, Marriottsville, MD 21104
Tel: 410-442-4453
URL: www.acl-computers.com
------------------------------------------------------------------------------------------------------
Koi Computers
Location: 200 W. North Avenue, Lombard, Illinois 60148
Tel: 630-627-8811
URL: www.koicomputer.com
------------------------------------------------------------------------------------------------------
Custom Partner
Location: 5155 W. Rosecrans Ave #1140, Hawthorne, CA 90250
Tel: (310) 531-9235
URL: www.custompartner.com
China Main Land

C&J Marketing Software Co., Ltd
Location: Room N101-102 CaiXiang Building, No. 41 BeiXu alley SuZhou China
Tel: (+86) 400-611-0882
FAX:(+86)512-69320132
URL:https://www.shankejingling.com https://www.makeding.com
(C&J Marketing Software is the exclusive publisher for Sothink product in China Main Land.)

HongKong

Columbia CP Ltd
Location: Rm 611 Twr 2, Tak Fung I Centre, 168 Texaco Road, Tsuen Wan, Hong Kong SAR,
Tel: 852-28580080
URL: www.columbiacp.com

India

MicroGraphics
Location: E-5/30, Krishna Nagar, Delhi, 110051, India
Tel: +91-11-2209-2423, +91-9891155375
URL: www.mg-india.com
------------------------------------------------------------------------------------------------------
Select Software (I) Pvt Ltd.
Location: HO: 2710(4a,2632),1st Diagonal Road,7th Main Road,Jeevan bhima Nagar, HAL 3rd Stage Bangalore-560075
Tel: +9180 -25285265/25250509/25203918
URL: www.softcell.in
------------------------------------------------------------------------------------------------------
SoftCell Technologies Ltd
Location: 301, Prabhadevi Industrial Estate, 408, Veer Savarkar Marg, Prabhadevi, Mumbai - 400 025, Maharashtra, India
Tel: +91-22-6600 6700
URL: www.softcell.in
------------------------------------------------------------------------------------------------------
TRICOM INTERNATIONAL
Location: 5, Jay Maheshwar, Bapu Bagwe Road, Dahisar (W), Mumbai - 400 068.
Tel: +91 22 2893 2727 / 2893 6622 / 6518 1070
URL: www.tricom.net.in
------------------------------------------------------------------------------------------------------
BUSINESS SOFTWARES & SOLUTIONS
Address: 64 Santoshpur Avenue Flat No D2 West Bengal
Tel: +913324724013
Fax: +913324832337
Website : www.bssit.net

Indonesia

PT Sahassa Panca Manunggal
Location: Plaza DM 9th Floor
Jenderal Sudirman Kav. 25
Jakarta 12920, Indonesia
Tel: +62-21-529-20950 +62-21-529-20951
Fax : +62-21-529-20952
Website : https://www.plasasoftware.com https://www.sahassa.co.id

Korea

3658shop
Location: 서울. 서초구 방배동 번지, 947-13
Tel: +82 2-587-3658
URL: www.3658shop.com
------------------------------------------------------------------------------------------------------
KREIS I&C
Location: 4F 40-3 Seolleung-ro 86-gill, Gangnam-gu, 135-840 Seoul, KOREA, REPUBLIC OF
Tel: +82-2-564-1006
Fax: +82-2-564-4576
Website: https://www.kreissoft.com

Malaysia

DGsoft Sdn Bhd
Location: No 6, Jalan USJ 20/6H, Subang Jaya, Selangor Darul Ehsan, 47630, Malaysia
Tel: +60 3-8024.8928
URL: www.dgsoft.com.my

Qatar

Al Ghaliya Computer Systems W.L.L.
Location: Doha – Qatar, 32364
Tel: +974 4812100
URL: https://www.alghaliya.com

Taiwan

Cheer Chain Enterprise Co., Ltd.
Location: No. 28, Shih Cheng S. 1st Road, Taichung City, 407 Taiwan R.O.C
Tel: +886423863559
E-mail: info@cheerchain.com.tw
URL: https://www.cheerchain.com.tw/
Bioway Technology Co.,Ltd
Location: 1F., No.111, Minzu Rd., Banciao City, Taipei County 22065, Taiwan
Tel:886-229565659 Fax : 886-2-29565655
E-mail:info@bioway-tech.com
URL: https://www.bioway-tech.com/software/
Baal Information Corp.
Location: 3F, No. 103, Minchiuan Road, Shindian City Taipei, Taiwan
Tel: 886-2-86671511 Fax: 886-2-86671516
E-mail: reg@softking.com.tw
URL: https://ec.softking.com.tw/

Pakistan

Zaintech Technologies
+92 300 2222055
+92 313 3344555
ASP Based E-Shop (PayPal,2Checkout)
URL: https://www.soft-vendor.com
Brazil

Katalogo Software
Location: Rua Joaquim Floriano, 913 cj 72, Itaim Bibi - São Paulo/Brazil
Tel: + 55 11 3405-4547
URL: www.katalogo.com.br
------------------------------------------------------------------------------------------------------
Strattus Software
Location: Matriz: Rua Vergueiro, 2564, 6º andar, CEP 04102-000, Vila Mariana, São Paulo - SP
Tel: + 55 11 3531-6550
URL: www.strattus.com.br
------------------------------------------------------------------------------------------------------
software.com.br
Location: Av. Francisco Matarazzo 404, Conjunto 302
Tel: + 55 11 3665-8550
URL: www.software.com.br