How to import and re-use vector graphics for logo creation?
Benefits of Importing Your Own Vector Graphics for Logo Creation
The logo represents your company and a professionally made logo will pave the way your company is viewed. When you design logo by a custom logo creator, to make your logo distinctive, it's better to import your own vector graphic, instead of adopting the images provided by the logo creator itself. That's because the logo image is very important to express your own logo ideas, however, those ones provided by the logo creator may have already being used by someone else, therefore, your logo design could easily resemble many others. Obviously, importing your own vector graphics for logo creation is a wise choice.
Another benefit is, compared with bitmap images, the vector graphics can be scaled at any size while keeping high resolution output, it is the perfect format for logo creation.
How to Import Vector Graphics into Logo Maker and Apply for Your Logo Creation
See the following logo, I will tell you how to replace the image with your own unique vector graphics.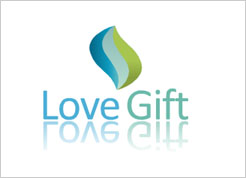 1. Choose "Resource" -> "SWF Resource" to import the SWF which contains your desired vector graphics into Logo Maker.




2. Find your desired vector graphics from the decompiled SWF resources.



3. Drag to apply the selected vector graphics for your logo creation. Make some changes on layout and style.
4. See the final presentation of your logo creation.



- DIY professional logo design in minutes

Sothink Logo Maker upgrades your logo design experience by offering 190 templates, 2500+ searchable vector graphics and 40+ text fonts. Besides, there are 400 well-chosen color schemes filtered by color and category which keep you from complicated color palettes and color matching rules.

Effects like gradient, shadow, bevel, glow, reflection & hollow can be accessed by one click. You can also import external SWF files and extract vector graphic elements for reuse.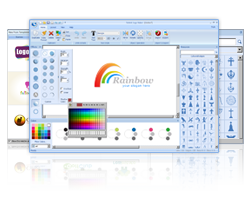 100% Clean - No need to worry about installing unwanted spyware or adware. Uninstallation is completely supported.


Life-time Free Support - Send an email to our customer service team at support@sothink.com whenever you need help.


Risk Free Guarantee - Shop safely in our secure online store. Your data and personal information are protected.
Quick Links