Dear all
We are so glad to present you our newest 3D Animated Graphics!
New 3D Graphics Collections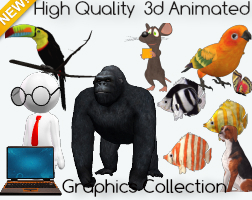 We have a variety of over 400 high quality royalty-free animated graphics and multimedia objects. What's the best part? Our totally stunning and awesome graphics collections are created in 3D style with realistic animation. The animations were made for use in commercial or personal projects of your choice, without the need for any 3D programs or knowledge in animation or programming. The files come in both Animated GIF (.GIF) and Flash (.SWF) format at one convenient size of 500X500 that can be easily resized to smaller sizes if necessary with absolutely no quality loss within any graphics editor, program or even on your websites, games, etc. Both the Animated GIFS and the SWFs are on smooth transparent backgrounds.
Graphics collections compatible with Sothink software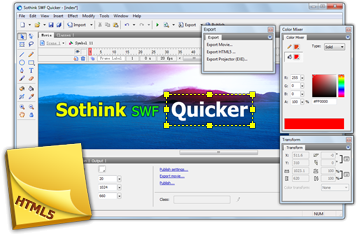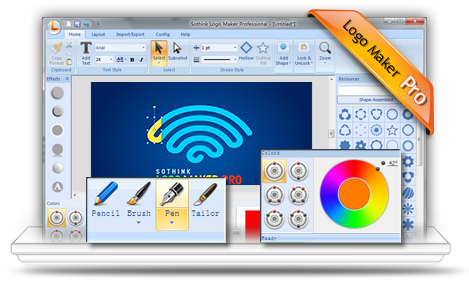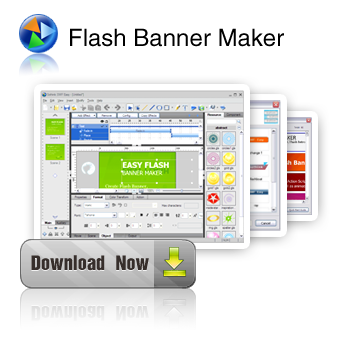 All the animated graphics are compatible with Sothink software. Use our animated graphics in your favorite graphics editors such as;
Sothink Logo Maker Professional
,
SWF Quicker
,
SWF Easy
and others. You simply need to select your graphics files and then import them into your scenes/projects and you are done! We have a wide variety of graphics in many categories; ranging from animals, toon, characters, nature, holiday graphics for Christmas and Halloween, to people, as well as objects and props that are good to be placed in any of your games, multimedia applications, websites and other commercial or personal projects. Our graphics collections are fit for anyone and for any purpose.
Free Sample Downloads
Download over 20 free sample graphics to test-drive in your projects to ensure that you can view the quality of our graphics packages in your own work. You can even test to make sure the graphics are compatible with any other software that you use apart from Sothink Software. You can also use any of these samples in your personal or commercial works. See them in action for yourself! Grab your samples now
here
.
Remember to also view our promotional videos and video previews for our various graphics packages so you can have an idea of the look and quality of what you will get when you purchase each graphics package.
Graphics Collection MegaPacks

The graphics collections can be used by artists, web designers, game developers or anyone who needs graphics for personal or commercial projects and all of graphics in each MegaPack are in Animated GIF and SWF formats at a size of 500X500.
Order today and get bundled discounts up to
20% OFF
, when you buy any of the graphics collections with
Sothink SWF Decompiler
,
Sothink SWF Quicker
,
SWF Easy
,
Logo Maker Professional
and
Logo Maker
.
We really hope you will enjoy our new graphics collections. For further information, please visit the products page and get demo videos, graphics previews and samples. Enjoy!