Dear All
We are so glad to announce that the big deal of Sothink SWF Editor is coming soon!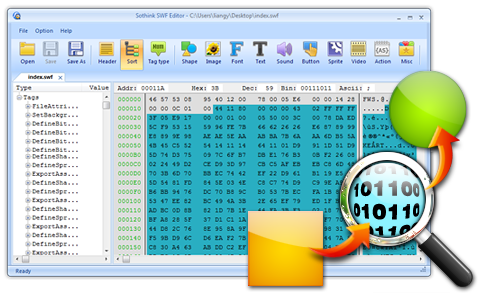 Why choose Sothink SWF Editor?
* Quickly edit SWF/GLS files
* Avoid the hassle, complexity, and cost of Adobe Flash
* Rapidly locate target tag values and change them
* Open SWF/GLS files as tag trees
* Enjoy support for multiple languages
* You can download and install a free trial of this software before purchasing
Download Trial
* Download available for: Windows 8, 7, Vista, XP, 2000
* Buy with BitsDuJour's promotional coupon code and get all this at a discounted price!
Original price $79.95, only $32, 60% OFF on April, 11th, 2014 at BitsDuJour!
For more information about the promotion, please refer to the activity page:
http://www.bitsdujour.com/software/sothink-swf-editor
Enjoy your day!