Metaphor of Rebuilding Flash SWF
Flash SWF Decompiler helps you to decompile SWF professionally.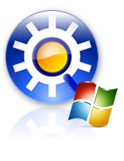 Leading Flash SWF Decompiler for you to convert SWF to HTML5/ FLA/ FLEX; Easily rebuild SWF and decompile Actionscript; Make simple SWF modification by editing shape or replacing elements. Getting XFL from Flash CS5 SWF is also enabled. Flash Decompiler Mac is available!
Dedicated to decompile SWF to FLA for over 10 years.
Better accuracy and performance in Flash SWF decompile.
Support Flash CS3/CS4/CS5/CS5.5 and ActionScript 2.0/3.0.