Make Company Logos, make company logos with Sothink Logo Maker
Find Out How to Make Company Logos in Clicks
A company logo is the first impression that your company gives to potential consumers and the business cooperators. Make company logos good bring your company an equally high level of recognition in the market. In this article we will tell you how to make company logos in clicks with Sothink Logo Maker ——a tool used to make (company) logos for the nonprofessional users.
1. Preparation
At first, you had better get a general idea about what your logo is like: the image, the fonts, the color, .etc.
2. Select A Logo Template
Launch Sothink Logo Maker, and select one logo which is most fit for your initial idea from the build-in templates of the program.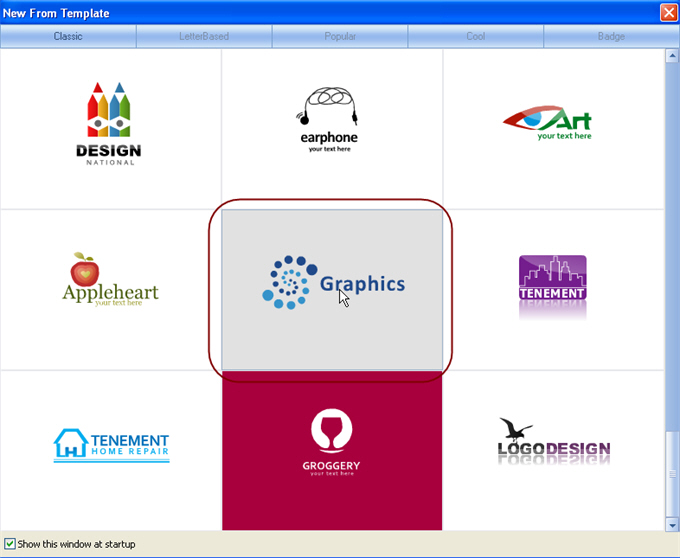 3. Change the Image and Text
Next, what you need to do is just change the image and text for the logo, and if you want to add some new resource, please drag the one you like from the resource panel into the canvas. While, to replace a object, just select the object in the canvas and click the new one in the resources.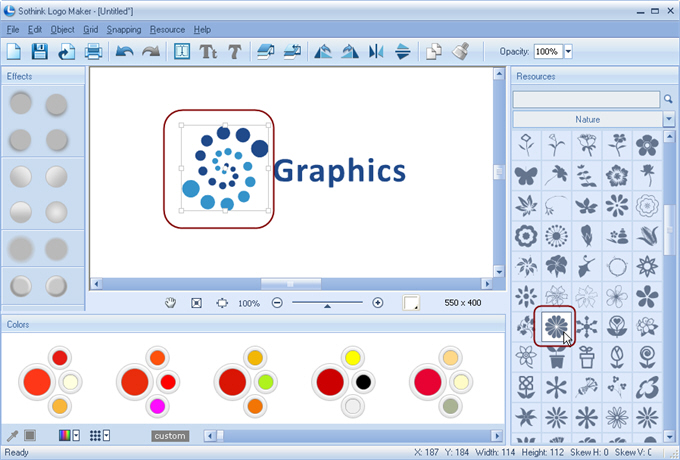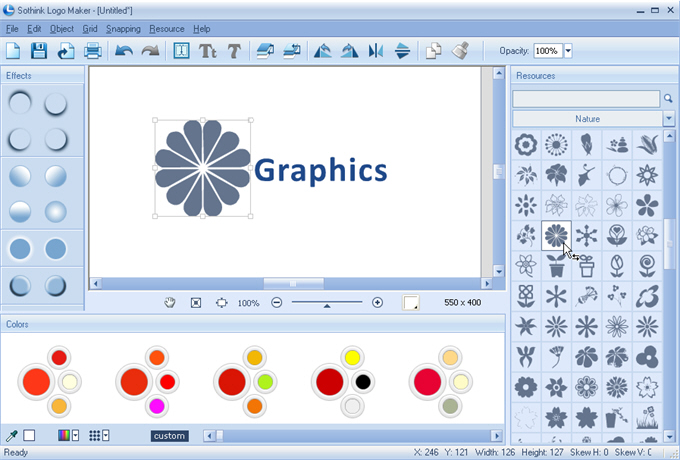 4. Modify the Colors and Fonts
And then, please modify the colors and the styles for the images and texts in order to make company logos professional.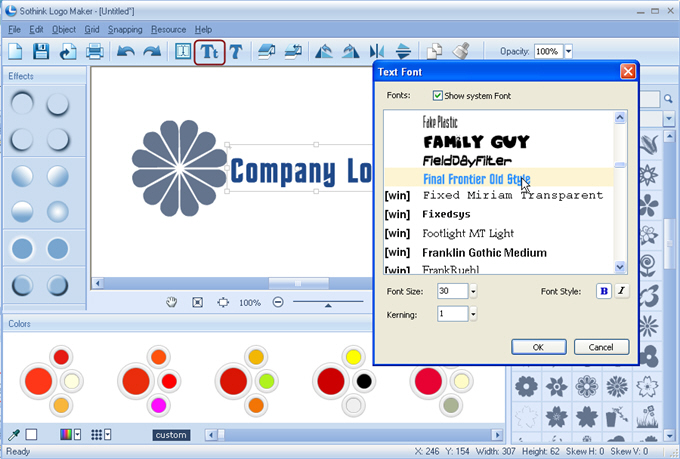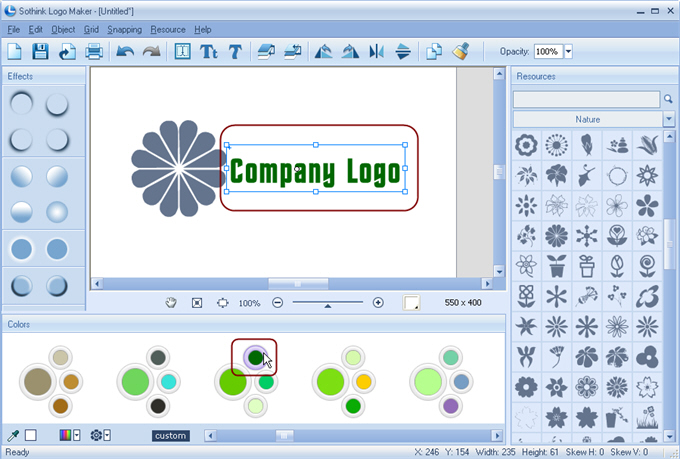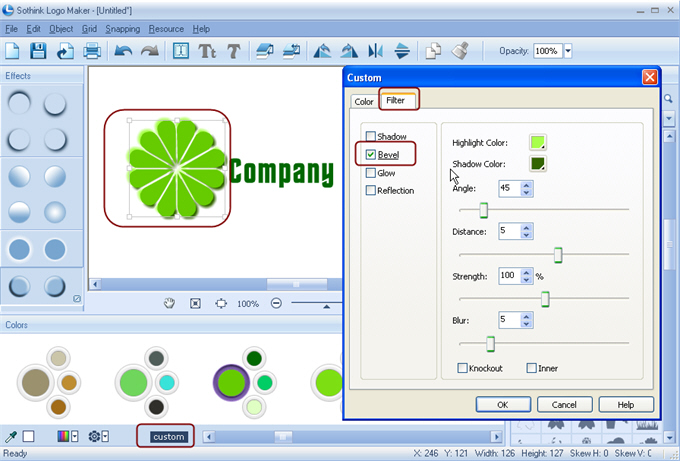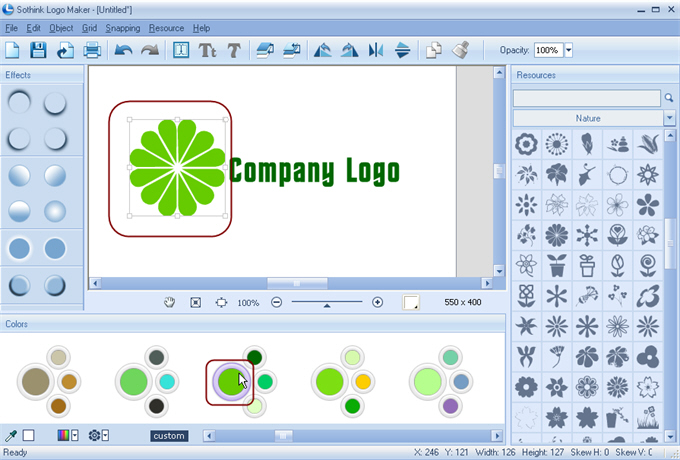 5. Final Adjusting
At last, you need to adjust the location and something else to make company logos look simple and nice.
6. Export Your Logo
Now, you can export your company logo.

- Fast design logo for business, company

Sothink Logo Maker upgrades your logo design experience by offering 190 templates, 2500+ searchable vector graphics and 40+ text fonts. Besides, there are 400 well-chosen color schemes filtered by color and category which keep you from complicated color palettes and color matching rules.

Effects like gradient, shadow, bevel, glow, reflection & hollow can be accessed by one click. You can also import external SWF files and extract vector graphic elements for reuse.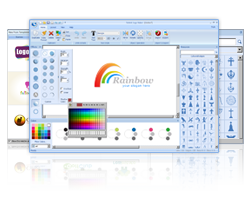 100% Clean - No need to worry about installing unwanted spyware or adware. Uninstallation is completely supported.


Life-time Free Support - Send an email to our customer service team at support@sothink.com whenever you need help.


Risk Free Guarantee - Shop safely in our secure online store. Your data and personal information are protected.
Logo Maker Basic
Logo Maker Pro