Sothink Logo Maker
Pro
Template-based tool so as to create logo easily
So many Free logo elements and resources
Get your Logo in 1 minute
Create the Logo for your business, signature...
Support exporting the logo as business Card, T-shirt, etc
'' Why Choose Sothink Logo Maker Pro? "
Smart symbolic logo maker with quick drawing tool and rich built-in resource, enrich your logo design
Master Color Schemes

Over 2000 preset color schemes for any DIY design. You choose a dominant color and a pattern in Color Wheel, we list four-color palettes to colorize your logo.
Free Logo Resources

Provide 450+ free logo templates and more than 5000 logo resources. Also support importing PNG/JPG/BMP/GIF/ SVG/SWF files for use in logo designs.
Wide Variety of Logo Effects

Utilize rich effect styles from shadow, bevel, to gradient, with one-click application. Easily make text logos by converting text into shapes. Stylize your logo!
Friendly User Experience

Offers user-friendly interface that facilitates easy logo creations. Few mouse clicks quickly duplicate logo elements and styles with smart paint tools.
Expert Drawing Tools

Draw logo elements using hand-drawing tools -- pen, pencil, brush and more in a WYSIWYG interface. Create a unique logo for business or personal use.

Mix & Match Skills

Exclusive hollow and split tools adds more diversity to logo design choices. Design from monogram, rainbow texts, to doodle, feel free to mix and match all effects.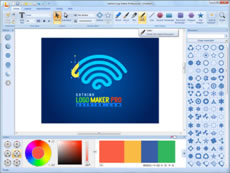 Boost your Business with Logo Design

…With Sothink Logo Maker Pro you can:

Get Logos at Lower Costs
Onetime investment
Build your own identity
Save Time

(Editor of noobpreneur.com)
Simple and Professional

--It provides so many amazing templates so I can easy create a logo. And replace the shape or color to make my own. (Users on CNET)
Brand New Logo Maker Professional
All-round graphic and logo design software, helps you create awesome logos and vector artworks like professionals.
Graphic & Logo Design Software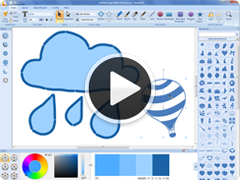 Logo Maker Professional provides sufficient tools and rich templates which offer a quick workflow when designing logos. English, Deutsch, Chinese traditional and four interface styles are available. Watch the video to view and click to see
interface of this logo design software.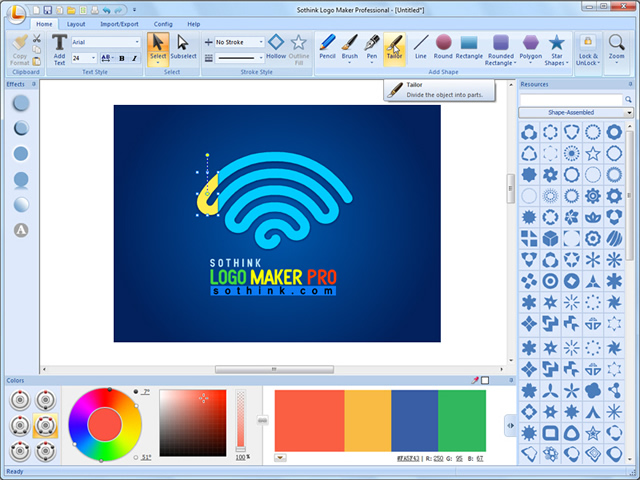 ×
Logo Design
With logo design maker, we managed to provide you with solution that meets any requirement for logo design. Rich built-in logo templates gives you inspiration for logo design. You can easily modify templates by changing texts, colors and shapes or applying effects. Output logos to different formats like JPG/BMP/PNG/TIFF/SVG without any quality loss. Learn more from Online Help and Version History.
Graphic Design
Besides making logos, you can also design and generate graphics from this web design software. You can adopt Pencil, Pen and Brush to draw any curves on canvas and cut or split shapes as any way you like. By defining canvas size from minimum 13*10 to maximum 2880*2049, you can apply the output graphics in kinds of aspects in business, like icons, cards, banners and posters. Learn more about graphic design software.