How to Make A Distinctive Sign Design Logo In A Fast Way?
The Power of A Good Sign Design
Look at successful sign designs, you will notice that they are very simple and easily remembered so you can recognize them instantly at anywhere. The correct design and layout of your sign is critical to its effectiveness.
According to experts at the Outdoor Advertising Association of America (OAAA), signs are a terrific way to reach consumers on the go. The organization adds that case studies continually show that signs increase awareness, influence purchasing, and sell products.
Maximize the Power of Signs - 5 Important Sign Design Rules
By following these basic sign design rules, your business' sign can become highly visible and recognizable, and promote your business more than you may realize.
Rule 1: Give your letters space
Rule 2: Keep your borders in proportion
Rule 3: Use contrast
Rule 4: Don't clutter your sign
Rule 5: Less space between rows
How to Make a Sign Design by Sothink Logo Maker?
Now I will show you how to quickly make a "No Parking" sign by Sothink Logo Maker. It will take you less than five minutes to follow this step-by-step sign design tutorial.
Step 1: Select a preferred sign design template. Your "No Parking" sign will be based on this template with changes on images and texts.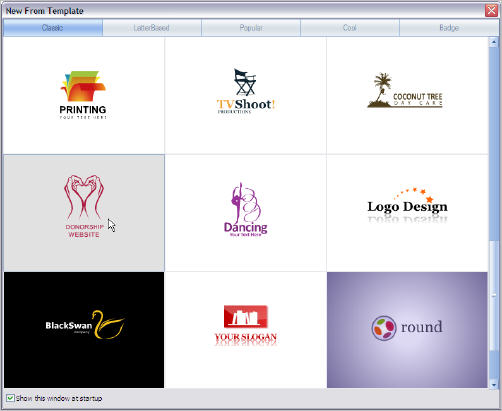 Step 2: Edit image for the sign design: You can replace the image of the template with some appropriate ones in the Resource Library. Importing SWF file to extract high-resolution vector graphics is also allowed, which will greatly enrich your sign design resources.
Step 3: Edit text for the sign design: Please directly enter the text that you want to appear on your "No Parking" sign, and then make some necessary changes on layout and text style.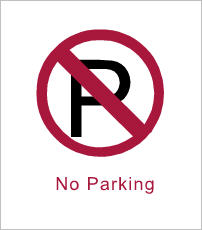 Step 4: Export your sign design to JPG, PNG or BMP format as needed.
- DIY professional logo design, sign design in minutes

Sothink Logo Maker upgrades your logo design experience by offering 190 templates, 2500+ searchable vector graphics and 40+ text fonts. Besides, there are 400 well-chosen color schemes filtered by color and category which keep you from complicated color palettes and color matching rules.

Effects like gradient, shadow, bevel, glow, reflection & hollow can be accessed by one click. You can also import external SWF files and extract vector graphic elements for reuse.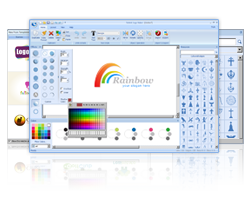 100% Clean - No need to worry about installing unwanted spyware or adware. Uninstallation is completely supported.


Life-time Free Support - Send an email to our customer service team at support@sothink.com whenever you need help.


Risk Free Guarantee - Shop safely in our secure online store. Your data and personal information are protected.
Logo Maker Basic
Logo Maker Pro