Powerful Flash CS5 Decompiler
Flash CS5 - Great News for Flash Developers
The amazing release of Flash CS5 means that from now on designers will have possibility to create expressive Web application interfaces and design interaction without writing code.
Shantanu Narayen - the President and Chief Executive Officer of Adobe Systems Incorporated said: "The Adobe CS5 is a phenomenal release which enables you - our customers to create without boundaries while speeding the creative process from concept to execution. In addition to providing great design tools we also focused on helping you to achieve maximum impact by reaching the broadest number of customers possible ... "
John Loiacono – Senior Vice President and General Manager of Adobe said: "We are wildly excited to introduce the new version of Creative Suite, not because it is full of new great tools and features, but because these features are complemented by capability to solve real end-to-end workflow challenges. Today's creation may start with great tools but it has grown to much more than that. Workflow consists of creation of content, delivery of the content, viewing of the content on various kinds of devices, and finally testing and optimization of the content as you begin the cycle all over again. Omniture content measurement and optimization services will enable you to measure your contents performance either a book, an article, a web page or whatever you create on whatever device it can be used on. Thus it is not just about creation of great content anymore, but it's about ensuring that you can optimize the content. The first phase of this integration will appear in Adobe CS5 with much more to come".
Adobe Flash CS5 Highlights
Adobe Flash CS5 is greatly enhanced. Now to change contents or size of several textboxes you don't need to do a lot of copying and pasting. You just link these textboxes together and when you shorten one of them the text flows from one textbox to another. And it works not only with roman language texts but also with vertical and right-to-left texts like Japanese.
Coding environment of Flash CS5 is improved. You can just click to "tell" the Flash that you would like to do your editing right there in Flash Builder 4 and Flash will hand off the code to Flash Builder 4. And when the coding is ready you just click a button to package things up and go to Flash Professional, where you can do your export. And you're not exporting just from web anymore, but from a variety of screens, including iPhone.
- Easily decompile SWF of Flash CS5

Sothink SWF Decompiler helps you to convert SWF to FLA, SWF to FLEX, get XFL from Flash CS5 swf and easily extract Flash resources like images, sounds (mp3, wav), videos (flv), ActionScript, etc.

SWF Decompiler V5.5 supports Flash 6/7(MX 2004)/8/9(CS3) /10(CS4)/CS5 and ActionScript 3, and globally search all ActionScript is supported. It is multilingual and user-friendly.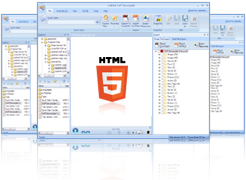 Review
by Onekit.com

"Sothink SWF Decompiler is a really professional tool allows catching and saving web Flash animation for further editing by special applications."

by Download.com

"Every element in a Flash movie is fodder for Sothink SWF Decompiler. It breaks Flash down into its component parts, including sound, images, fonts, buttons, and even action scripts."
Awards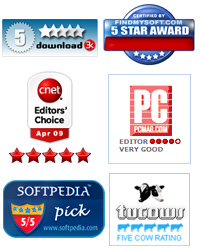 System Requirements

Windows 7 32/64-bit
Windows Vista 32/64-bit
Windows XP 32/64-bit
Windows Me/2000
Windows 98/NT 4.0
Windows Server 2003 32/64-bit
Windows Server 2008 32/64-bit