Upgrade the earlier menu pages by Converting Wizard
You maybe create your menu page by the previous version, and desire to get the latest version. Converting Wizard will be your favorite choice to do so. Follow the tutorial to get it:

Launch Converting Wizard like the picture below: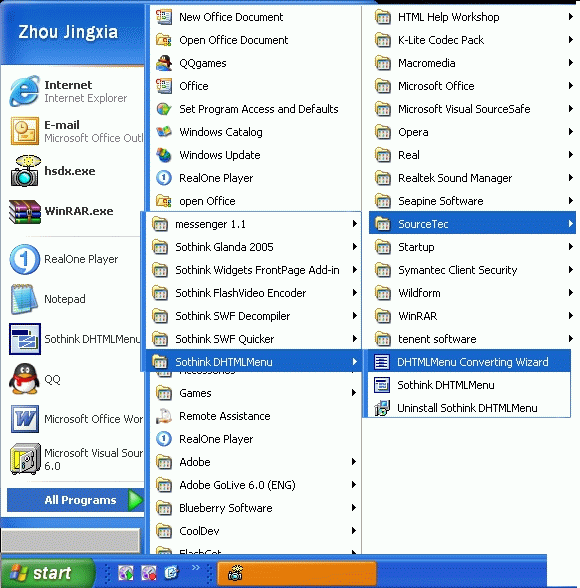 Following the tutorial, learn the easiest way to upgrade the menu page,in which the dhtml menu is created by the previous versions.




The tutorial is so easy. You can use the converting wizard to upgrade your menu page into the latest one.