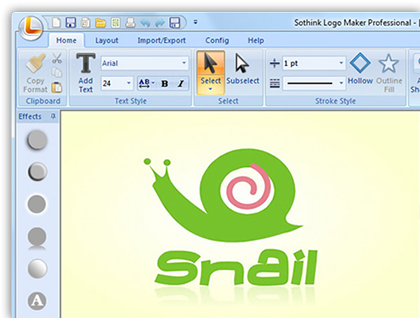 Convert Text to Shape
Makes awesome text-based logo design
Text-based logos are focusing on design of single or multiple letters. They are original and creative art composition on text. So expressing design idea is crucial for creating distinctive text-based logo.
Your design concept is core soul of a text logo, and the function of converting text into shape helps realizing it, by drawing text logo's outline of figure. Sothink Logo Maker Pro helps converting logo text to shapes and displaying any special fonts properly on all user ends.
Turn your text to shape. Get more text effects.
Text to shape function not only maintains your original text font, but also guarantees its proper appearance for all aspects, from online web sites to printing on objects. You are free to apply text to shape feature when designing monogram logo or wordmark logo. Download Sothink Maker Pro here for try.

Sothink Logo Maker Professional offers quick text to shape feature, and it will help you easily generate creative multiple or single text-based logo. And the whole operation is a click. The feature helps you realize the same effect from other illustrator or drawing tool.
Benefiting from convert text to shape, you can:
Place letter on any position randomly.
Decorate letter in an all-round way. You can do letter coloring, letter shading, letter glowing and etc.
Treat any letter as a vector. You can edit its shape from stretching, screwing, twisting to flipping.
Draw letter as any style you can imagine.
Create Custom Shape Text. Make Logos Interesting.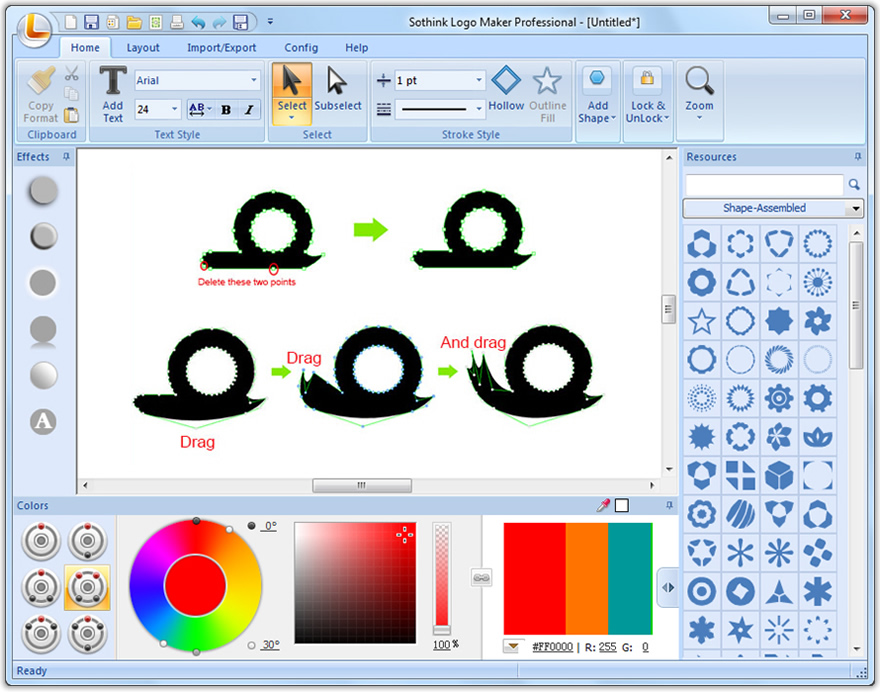 Sothink Logo Maker Pro simplifies it as a click.
You can just right click on the specific text on canvas of the software and choose Text to Shape to make it.
This is a final text-based logo you will reach! Please read tutorial of creating snail logo from letter "b" for detailed steps.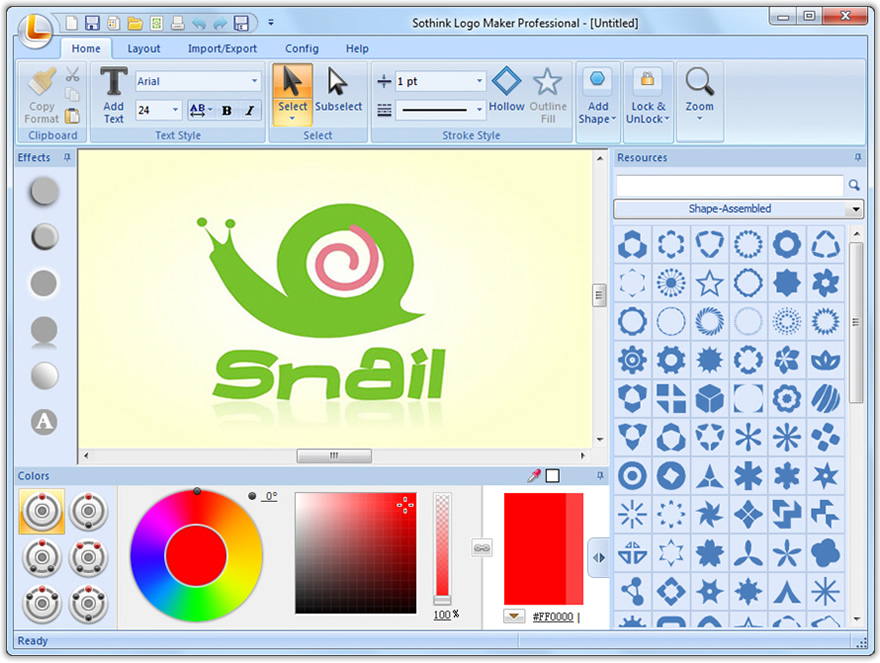 Add cool styles after text to shape.

After your text has been converted into shape, you may add any style and effect into it. For example, splash letter, linear letter, radial letter, reflection letter, stitched letter, dotted letter, hollowed letter and etc.

Design text-based logo fit for your business.

Letter logo or text based logo suits for almost every industries you can recall, accounting, real estate, baby-sit or even air conditioning.