Adobe CS5 News Brings You More Flash Related Info
What is Adobe CS5?
Adobe Creative Suite 5 (Adobe CS5) is a collection of graphic design, video editing, and web development applications made by Adobe Systems. The collection consists of Adobes applications (e.g., Photoshop CS5, Acrobat, InDesign CS5, Illustrator CS5, Flash CS5), that are based on various technologies (e.g., PostScript, PDF, Flash).
Latest Adobe CS5 News
The amazing release of Adobe CS5 means that from now on designers will have possibility to create expressive Web application interfaces and design interaction without writing code.
See the following Adobe CS5 news:
"Adobe flash will soon be coming to Android, Blackberry and the WebOS. Previously this was scheduled for the beginning of this year but Shantanu Narayen, Adobe CEO, said that their partners are going to be releasing versions of Flash on smartphones and tablets only in the second part of the year. He did not give any explanations for the change of the schedule or provide any certain dates.
Commenting on the Apple's exclusion of flash support in its iPhone operating system Shantanu Narayen said: "Lack of support for flash on any device means that the consumers using these devices are not getting flash in all its glory. We have a number of excited partners who are working aggressively with us to bring Flash to their devices, whether they be smartphones as well as handsets, and so companies like Google or RIM or Palm are going to be releasing versions of Flash on smartphones and tablets in the second half of the year".
And as for the Apples decision Adobe CEO says that this is not a technology decision but a business decision and that it hurts customers. As for the effect that this move may have on Apple Shantanu Narayen said that competitive response in the market is going to happen in the second part of this year when you will see phones running Android operating system or the Palm operating system support the web in all its glory.
Adobe has officially begun beta testing its Flash Player for Android. You can sign up to beta test Adobe's Android Flash Player by creating an account and registering here; Adobe will then notify you once the public beta becomes available. Adobe is also preparing to test an Android version of its Adobe AIR platform. If you're a developer and want to be a part of that limited beta testing group, you can apply at Adobe's AIR for Android sign-up page. "
SWF Decompiler V6 - The Upcoming Adobe CS5 Flash Decompiler
Upgrading to the upcoming SWF Decompiler V6 will be charged. However, now there is a special offer for new users: If you order Sothink SWF Decompiler after May 1st, 2010, you can upgrade to the Flash CS5 compatible new version for free.
- Easily decompile SWF of Adobe CS5

Sothink SWF Decompiler helps you to convert SWF to FLA, SWF to FLEX, and easily extract Flash resources like images, sounds (mp3, wav), videos (flv), ActionScript, etc.

SWF Decompiler V5.5 supports Flash 6/7(MX 2004)/8/9(CS3) /10(CS4) and ActionScript 3, and globally search all ActionScript is supported. It is multilingual and user-friendly.
More features >>

The core new feature of the upcoming SWF Decompiler V6 is the compatibility with Adobe CS5, and it is estimated to be released in July, 2010.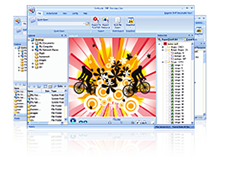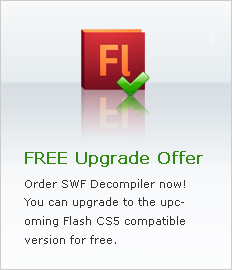 Awards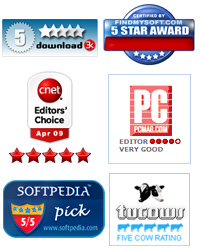 System Requirements

Windows 7 32/64-bit
Windows Vista 32/64-bit
Windows XP 32/64-bit
Windows Me/2000
Windows 98/NT 4.0
Windows Server 2003 32/64-bit
Windows Server 2008 32/64-bit