How to Choose the Suitable Image Format for Your Logo?
Generally speaking, when we intend to create logo to use on web site or for print, there are four image formats will come to our mind immediately, and they are JPG, PNG, BMP and TIFF, which are very popular and commonly used in logo. Then how can we determine which one is the best fit format for logo under different usage aspects? Let's explain it in a simple way.
Pease see the following comparison chart (When all the image formats are in the exactly same dimension):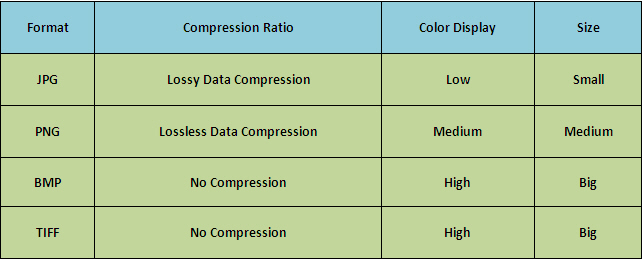 From the chart above, we may easily understand and decide which format is the most suitable for web site according to the specific condition and usage. And with Sothink Logo Maker, you can export logo in all the formats mentioned above separately to make a further comparison with just naked eyes!
When finishing logo design in Sothink Logo Maker, please go to Logo Menu > Export... and then Export Logo wizard window will appear.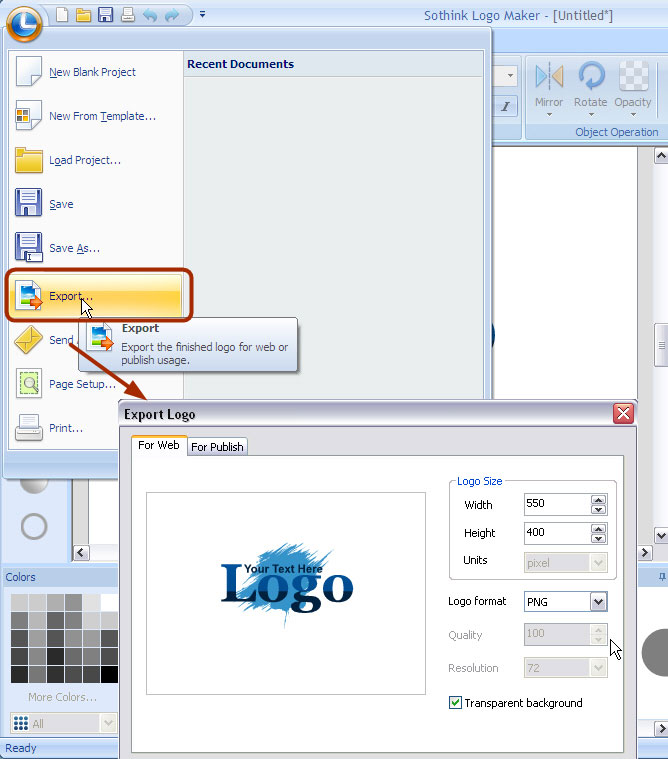 And you will see two tab options available, the one is For Web, and the other one is For Publish. And we recommend that you export logo as JPG or PNG for web usage and as BMP, PNG and TIFF for publish usage, such as print.
For Web
For Publish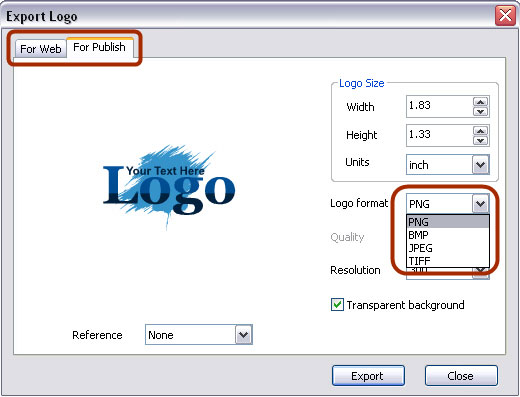 When you are on For Publish tab, there will be an option called Reference appear. Once you have chosen one category, the program will calculate and recommend appropriate dimension and display the values under Logo Size panel and you will also be able to see its relevant preview simultaneously!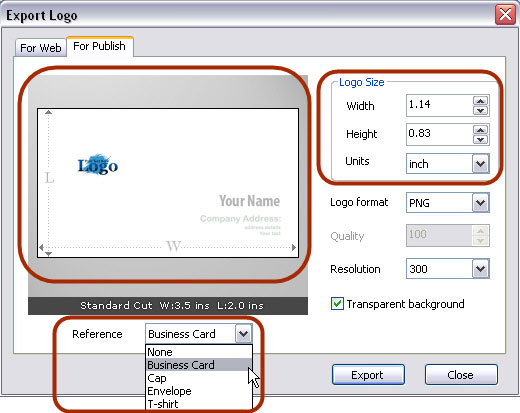 Furthermore, if you would like to print logo on real objects, such as business card or envelope, we recommend you export logo format as TIFF, which is a typical format for print.
Sothink Logo Maker offers all kinds of popular image formats for your logo export. Now come and experience this pleasure process on your own!
Sothink Logo Maker upgrades your logo design experience by offering 190 templates, 2500+ searchable vector graphics and 40+ text fonts. Besides, there are 400 well-chosen color schemes filtered by color and category which keep you from complicated color palettes and color matching rules.

Effects like gradient, shadow, bevel, glow, reflection & hollow can be accessed by one click. You can also import external SWF files and extract vector graphic elements for reuse.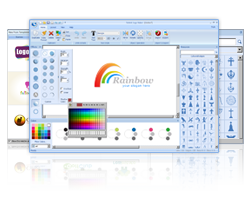 100% Clean - No need to worry about installing unwanted spyware or adware. Uninstallation is completely supported.


Life-time Free Support - Send an email to our customer service team at support@sothink.com whenever you need help.


Risk Free Guarantee - Shop safely in our secure online store. Your data and personal information are protected.
Logo Maker Basic
Logo Maker Pro