Making an Impressive Corporate Logo Design
If you're like most small business owners, your logo doesn't need to be globally recognized to be successful. It just has to meet your market. Having a powerful, clean corporate logo design and supplementary image and value proposition is all you need to expand your company's recognition.
With the right corporate logo design, your brand and image could stay in the minds of potential customers long after they've seen it. But you have to have a professional-looking logo. It's all part of the impression you make in the few seconds a customer sees your logo or other parts of your image, like your marketing messages and business name, or when they hear about your corporate in their community.

Remember that Your Corporate Logo Design is Top Priority
You want your identity to be one of the first things that comes to people's minds when they need the service you offer. Your logo can be a first impression or a constant reminder. Like a catchy jingle, you want your graphic to stick in the minds of those who are exposed to it. What sticks with your corporate identity are all the assumptions people will make about your company, simply by viewing a graphic. That's why you want to make sure those assumptions are good ones. They will speak about who you are as a company and how you do what you do. Who wants to shop from a florist whose logo isn't romantic and beautiful? Who will trust a fashion designer whose corporate identity looks out-of-style?
Creating the right impression for your corporate is to let your stationary and cards speak for your business' image. Even when your customer is not within reach, they get impressions about you and your company. The more they like your corporate logo design, the better it is for you.
Think about what you do when you try to remember something. You usually recall images that remind you of information. When someone is trying to remember that company they heard about, they're most likely remember a person or your corporate logo.
Your corporate logo design needs to be an interesting design as well as a vessel for the message you're trying to convey. People should be able to recognize it easily and remember it. If your competitor's logo is more memorable, they will be the one customers will think of first. You don't want to lose one more customer that way. To prevent this, make sure your logo, as well as your corporate identity, are complete originals.
Remember that you are competing for the top spot in the minds of consumers. If you grasp that, it can do wonders for your business. You can't replace the importance of delivering the best product for the price. But on top of that, a great identity will create the demand for your product that will allow you to charge a premium. So make sure you put the time and energy into creating an effective corporate logo. That will help you on your road to success.
Recommended Corporate Logo Design Maker - Sothink Logo Maker
There are numerous reasons that make Sothink Logo Maker the best choice for you: We would like to share a few here:
Simple: Get started easily with this corporate logo creator to DIY your own logo without any professional logo design experience.
Unique: Rich templates, color & effect styles give you endless amount of logo design possibilities.
Professional: Well designed built-in templates and logo images ensure you to get a professional-looking logo.
Wide Use: Sothink Logo Maker enables you to create a professional and unique corporate logo, business logo, web signature or icon for your website, blog, forum or email in minutes.
Free Trial: A 30-day free experience is available to help you make purchase decision for the corporate logo creator.
---
Steve Smith
Steve Smith, who lives and works in Glasgow, has been engaged in logo designing for over 10 years. Steve's talent has brought him numerous designing awards. He also enjoys writing, and has contributed quite a bit of writing for Logo Designer Blog.
---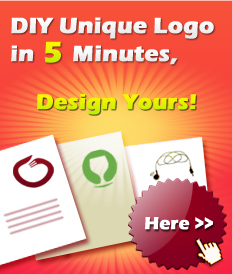 Other Articles

Logo Maker Basic

Logo Maker Pro

Tags