Logos Software VS Traditional Logo Design Process
The strategies behind designing a successful and memorable logo involves a process which progresses through various stages of listening, research, development, feedback and changes. This article will reveal exactly how top logo designers of today's modern age create their logos. And also, you will find how simply for a novice to DIY professional logos with custom logos software.
Let's compare!
How Does Professional Designers Create Logos?
The creative process is different from artist to artist. Every designer has their own process. There is no uniform design process. Each artist works explores their world of inspiration in their own unique way.
Get the details
The designers should ask questions about clients' intended market and find out what types of logos they prefer. They should try to gather as much information as possible so they are able to come up with something their client will love.
Brainstorming
Now that the designers have information about their client's company, and they are ready to start brainstorming ideas that will help make up their design. Mind maps are a great way to generate the use, style, clarity and keywords of their design.
Inspiration
When coming up with the next and greatest logo design, designers often face the challenge of getting inspired to achieve exactly what their client is looking for.
Other Designs
Some great resources can be found online or in print in both design magazines and books. These should not ever be used to copy a design, but to provide ideas that will help designers come up with their own design.
Internet
There are a lot of great design sites on the Internet that cater exactly to what designers need. The sole purpose of these sites is to give ideas to people who are looking for some inspiration.
Sketching
After designers have been briefed on the company, they have brainstormed what they want the design to accomplish and they've been inspired by an online logo database, they're ready to hit the drawing board.
Digital Recreation
Now the designers will put their sketches and ideas into digital form. A scanner is a good investment, so that they can easily trace, or closely recreate what they've drawn out. Another alternative would be to take a photo of their sketches.
Feedback
Clients are usually very anxious to view the first drafts and provide feedback on the design. This gives them an opportunity to offer suggestions or revisions if they would like to make changes.
Back to the drawing board
By getting feedback it should help designers understand their clients vision clearly and help them accomplish what they're looking for.
Getting final approval
Once designers and the clients have agreed on a final design it's time to get the files ready for distribution.
How Simply to Design Logos with Logos Software?
Ignore the above complicated logo design process, and find an easy-to-use logos software to DIY your own logos. Following I will introduce you a great logos software: Sothink Logo Maker. It is a low-cost custom logos software. Its intuitive and simple design interface allows you to create your own world class logo designs in just minutes.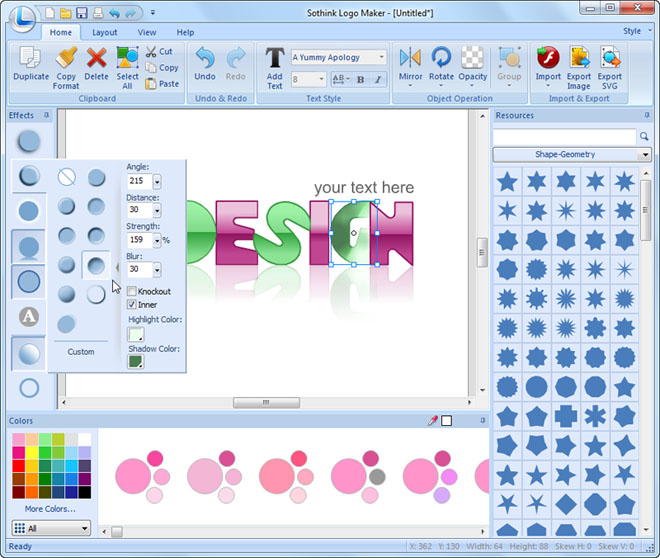 You can create professional quality logos with this logos software by following 3 simple steps:
Step 1: Select preferred logo template from the logos software;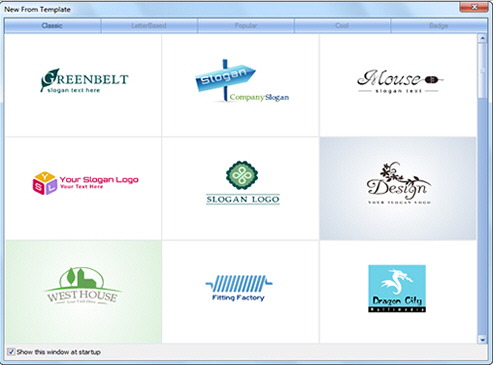 Step 2: Personalize the logo image and text;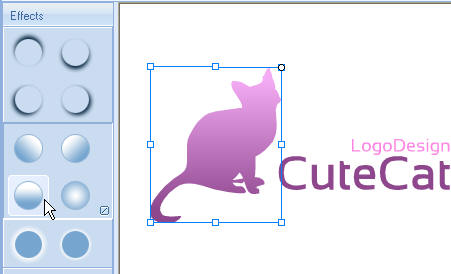 Step 3: Export the logo graphics.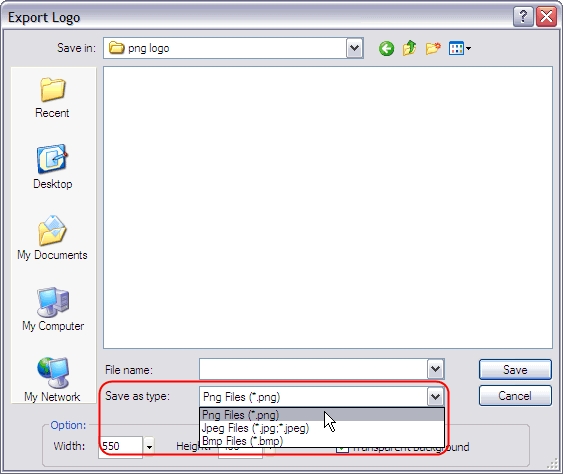 Guide start guide for suggested logos software - Sothink Logo Maker >>
Infinite Design Possibilities from Logos Software
The logos software offers plenty of images to manipulate and you can add fantastic fonts to as well. The number of variations of design layout, font and color provides an infinite number of logo design possibilities. Use these for presentations, a new company, an existing company or anything else you would want a logo for. See some of the logos software's samples in our logo samples section to get an idea of the endless amount of possibilities available to you
Sothink Logo Maker is an ultimate logos software. It upgrades your logo design experience by offering 190 templates, 2500+ searchable vector graphics and 40+ text fonts. Besides, there are 400 well-chosen color schemes filtered by color and category which keep you from complicated color palettes and color matching rules.

Effects like gradient, shadow, bevel, glow, reflection & hollow can be accessed by one click. You can also import external SWF files and extract vector graphic elements for reuse.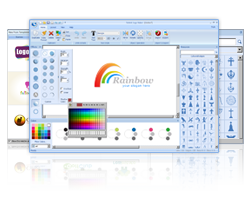 100% Clean - No need to worry about installing unwanted spyware or adware. Uninstallation is completely supported.


Life-time Free Support - Send an email to our customer service team at support@sothink.com whenever you need help.


Risk Free Guarantee - Shop safely in our secure online store. Your data and personal information are protected.
Logo Maker Basic
Logo Maker Pro