How to create logo for your own website?
Prepare a Logo for Your New Website
What is logo? Your logo is a visual representation of everything your company stands for. Think of McDonald's golden arches or the Nike swoosh-these two impressive logos embody these companies well. But many companies still skimp on developing this key identity piece.
Why do I need a logo? Ideally, your company logo enhances potential customers and partners' crucial first impression of your business. A good logo can build loyalty between your business and your customers, establish a brand identity, and provide the professional look of an established enterprise.
When shall I compose a logo? One of the common tasks when starting a new website, be it a blog or an ordinary site, is to create logo for the site. Depending on your artistic talents, creating logos might be something you can do in your sleep or it may be something that gives you insomnia. If you are one of those who finds it difficult to design and draw pictures, this article is for you. It deals with how you can create logo, or even banner, for your site the quick and dirty way, almost reducing it to a science so that talentless people like us can't fail (too much). Your logo won't win any awards, but at least you will have something that you can place on your website.

Common Types of Logos
| | | |
| --- | --- | --- |
| Classic - still popular even used for long time and adapted by the various industries. | | LetterBased - create logo based mainly on letters |
| | | |
| Popular - welcomed logo images on the web and fields | | Cool - stunning and novel logo works which are different from the traditional ones |
| | | |
| Badge - text and image seem as the whole one | | |
| | | |
How to Create Logo for Your Website?
Suggested Tool: Sothink Logo Maker 2.0 - An easy and fast way to create logo
Sothink Logo Maker Free Download >>
Step 1: Select Template
Launch Sothink Logo Maker, and then select a favorite logo template to create logo.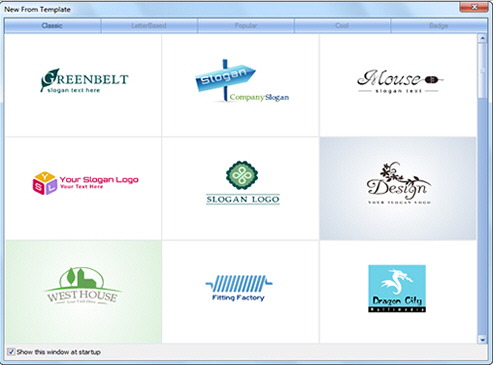 For example, you will create logo will the following template: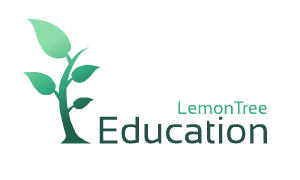 Step 2: Edit text & image
| | | |
| --- | --- | --- |
| | to | |
You can directly enter the desired text. For the logo image, Logo Maker provides over 2500 logo graphics, you can select the target image and replace it with any one from the Resources library. Importing external images is also allowed when create logo. What's more, Logo Maker supports importing SWF and extracting its vector graphics.
Step 3: Set appropriate effects for text & image
Change color:
| | | |
| --- | --- | --- |
| | to | |
Set effects:
| | | |
| --- | --- | --- |
| | to | |
Set Gradient effect to the left image, and set Reflection effect to the text "Logo Maker".
Step 4: Export the logo graphic
See the final output logo (*.png):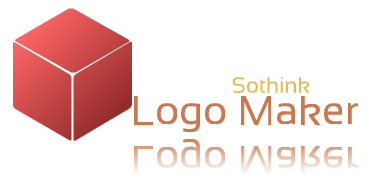 You can export your logo to different dimensions suitable for web or print. The output format can be JPG, PNG (with transparent background) or BMP.
Congratulations! You have finished making your logo. Don't worry if the initial few logos give you nightmares. Like all things, you will get better with practice. If you have a personal site or a hobby site, the logos you create should be more than adequate.
- Fast create logo for your own website

About Sothink Logo Maker

Logo Maker is a great logo design tool for you to create logo. It easily makes professional company logo, banner, header, icon and signature for your website, blog, forum, or email in minutes. Logo Maker simplifies your logo design work with 190 customizable logo templates, 400 color schemes, 2500+ logo image resources and 40+ text fonts.

With this logo creator, you just need to select a preferred logo template, replace its images and texts as needed, and then apply special visual effects to appropriate logo elements, that's all!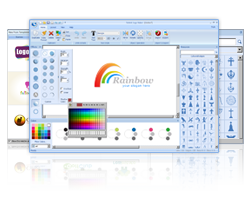 100% Clean - No need to worry about installing unwanted spyware or adware. Uninstallation is completely supported.


Life-time Free Support - Send an email to our customer service team at support@sothink.com whenever you need help.


Risk Free Guarantee - Shop safely in our secure online store. Your data and personal information are protected.