How to Make Logo for Your Own Business?
Every business needs to have a business logo which in other words is also known as corporate identity. A good business logo is one that reflects the philosophy and objective of the business. A business logo should not be obscure. Ambiguity destroys the purpose of having a business logo. Various shapes, colors and sizes make each business logo vary from the other. To establish a strong corporate identity and effectively market your business to potential customers you need a professional and memorable company logo design. See this article to find out how to make logo for your business.
Common Logo Types
There are basically six types of logos. You can choose one type when you prepare to make logo.
How to Make Logo for Your Business?
Getting Started
Before you begin to make logo, first articulate the message you want your logo to convey. Try writing a one-sentence image and mission statement to help focus your efforts. Stay true to this statement while creating your logo. Moreover, here offers some vital tactics and tips to teach you how to make logo more effectively:
1. Look at the logos of other businesses in your industry. Think about how you want to differentiate your logo from those of your competition.
2. Focus on your message. Decide what you want to communicate about your company.
3. Make it clean and functional. Your logo should work as well on a business card as on the side of a truck. And it can be faxed, photocopied or used in a black-and-white ad as effectively as in color.
4. Your business name will affect your logo design.
5. Use your logo to illustrate your business's key benefit.
6. Don't use clip art. However tempting it may be, clip art can be copied too easily. Not only will original art make a more impressive statement about your company, but it'll set your business apart from others.
7. Avoid trendy looks. If you're redesigning your old logo, you run the risk of confusing customers-or worse, alienating them. One option is to make gradual logo changes.
Watch Your Colors

One thing you need to be careful when make logo is the color options. Your five-color logo may be gorgeous, but once it comes time to produce it on stationery, the price won't be so attractive. Nor will it work in mediums that only allow one or two colors. Try not to exceed three colors when you make logo unless you decide it's absolutely necessary.
Your logo can appear on a variety of media: signage, advertising, stationery, delivery vehicles and packaging, to name just a few. Remember that some of those applications have production limitations. Make sure you do a color study. Look at your logo in one-, two- and three-color versions.
General Ways to Make Logo
Hire a Designer to Make Logo for You
While brainstorming logo ideas by yourself is a crucial step in creating your business image, trying to make logo completely on your own is a mistake. It may seem like the best way to avoid the high costs of going to a professional design firm, which will charge anywhere from $4,000 to $15,000 for a logo design. Be aware, however, that there are thousands of independent designers around who charge much less. According to Stan Evenson, founder of Evenson Design Group, entrepreneurs on a tight budget should shop around for a designer. "There are a lot of [freelance] designers who charge rates ranging from $15 to $150 per hour, based on their experience," he says.
Make Logo by Yourself
From the above, you can see that hiring a professional logo designer to make logo for you requires an investment. Talented logo designers would cost money, not all business can afford a professional logo design service. Not only you have to invest money for design services, but also you will need to spend time in the logo design process.
Therefore, for the small companies with limited budget, they may choose to spend time and efforts to try to find a great custom logo creator and make logo by themselves. Most of the logo creators, like Sothink Logo Maker, are in a low price, so you can save lots of money. It is easy to grasp a custom logo creator, you can start from editable logo templates, and then change the logo image and text as you like. The images, texts and styles resources required for logo creation are well prepared for you to make logo easily.
---
Philip Tero
Philip Tero, who is 32 years old, has been engaged in web designing for over 10 years. He makes great contribution to web designing field. He writes frequently for well-known online publications and also on his own web design blog, Web Designer Notebook.
---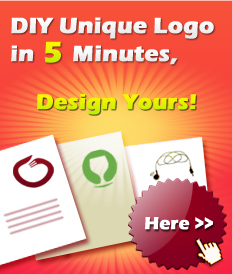 Other Articles

Logo Maker Basic

Logo Maker Pro

Tags