Baby Logo Inspiration - 20+ Famous Brands for Baby Products

Baby is the newly-borned life, which symbolizes the future of one country. Nowadays, people become more and more concerned about the baby products, and the baby product industry is also burgeoning. Companies that deal with baby related items, products, supplies and services require a baby logo to promote their businesses and brands. So, to design a creative and meaningful baby logo is important.
Here we have collected 20+ famous baby logo designs to inspire your creative designing mind.
3 Rules You Should Keep In Mind for Baby Logo Designing
Bright Colors: When designing baby logos, we suggest you apply bright color schemes to your logo, such as orange, yellow, red, pink and green. Baby logo with bright color scheme can attract more customers for you.
Vivid Images: Image is another significant factor which has a great impact on baby logo. Exciting and vivid images like cartoons, flowers or animal characters can appeal toddlers towards your brand.
Child-Oriented Fonts: A baby logo should not be too serious which is not suitble for babies. Baby is generally cute, round, and chubby. So you should choose font with these features as your baby logo font.
Then, have you got some inspiration for designing your own baby logo? You can start from the templates of Sothink Logo Maker. Just enjoy!
---
Steve Smith
Steve Smith, who lives and works in Glasgow, has been engaged in logo designing for over 10 years. Steve's talent has brought him numerous designing awards. He also enjoys writing, and has contributed quite a bit of writing for Logo Designer Blog.
---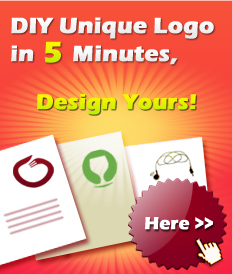 Other Articles

Logo Maker Basic

Logo Maker Pro

Tags