Showcase of 20 Romantic & Beautiful Boutique Logo Designs to Inspire Your Creativity
With the development of our society, the living standard of our people is constantly increasing. And people attach more importance to the pursuity of beauty and luxury. Consequently, more and more boutiques, that are engaged in fashion clothes, ornaments, jewellery, handbags, cosmetics, etc., are burgeoning in recent years.
If you wish your boutique to be singled out among so many boutiques, to design an outstanding and beautiful boutique logo is the first step. As we all known, the potential customers of boutiques are mostly females. Genarally speaking, famals are the incarnation of romance and purity. Therefore, to choose some romantic colors, such as pink, rose pink, grass-green, and purple, is a good choice when design your boutique logo. In addition, in case of the graphic image, you can adopt butterfly, rose flower, heart, etc. as one element of your logo.
Here we have collected 20 beautiful boutique logo designs to inspire your creative designing mind.
Hope you have got some inspiration from these beautiful boutique logo designs and can design your own now. You can try to start from the templates of Sothink Logo Maker. Just enjoy!
---
Steve Smith
Steve Smith, who lives and works in Glasgow, has been engaged in logo designing for over 10 years. Steve's talent has brought him numerous designing awards. He also enjoys writing, and has contributed quite a bit of writing for Logo Designer Blog.
---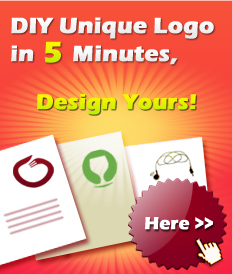 Other Articles

Logo Maker Basic

Logo Maker Pro

Tags