10 Must See Church Logos for Perfectly Interpreting Church Name through Design
When it comes to choosing a house of worship to attend regularly, there are so many choices for individuals. Churches must "compete" for parishioners just as businesses compete for customers. As one of the most important marketing tools, a good church logo can serve to shape people's perceptions of your church and give an edge over other competitors.

However, creating an effective church logo is not easy. It requires much more than just graphic design. As a designer, or person in charge of church logo, you should think about what the church can do for its members and the community. Your church logo must be consistent with your organization's culture, values and purpose. On the other hand, the church logos should stand on their own with simplicity and uniqueness.
In this article, you will find a collection of 10 church logos for perfectly interpreting church name through design. Take a look at these distictive church logos and get inspiration. Then use Photoshop or other church logo creators like Logo Maker to realize your idea into a really effective church logo.
1. The Foundry Church

"We are God's Foundry to transform all polple into faithful servants of Christ, and we will refine you like silver and test you like gold". As its slogan says, the Foundry Church logo creates a dynamic and memorable "molten pour" in the logo design. So the process of transformation "being poured from God above" is strongly and uniquely visualized.
2. Seeds of Grade Church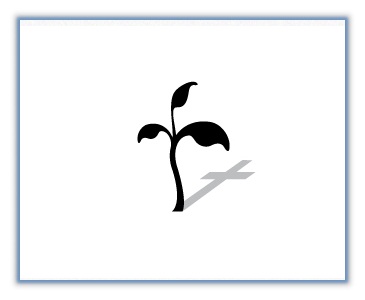 The above Seeds of Grade Church is a good example of illustrating church name through design. In this logo, the plant represents the growth of seeds and the cross shadow symbolizes the Christ.
3. The Well Church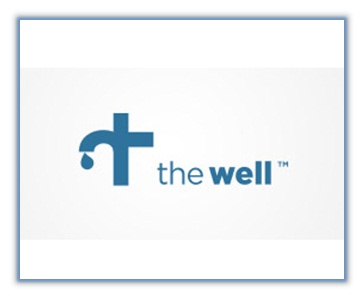 In the Well Church logo, there is a water faucet of well on one side of the cross. This design explains the church name and its mission of everlasting love from Jesus.
4. Amigos Pela Fé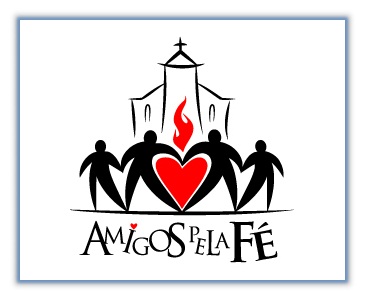 The Spanish word "Amigos" means friends. So this church logo expresses the name by forming a heart with peoples' hands together.
5. Kings Chapel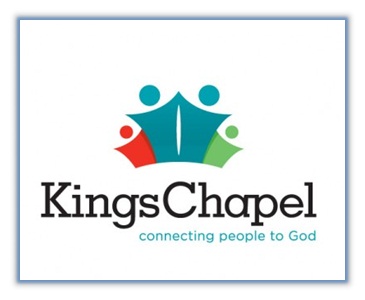 Kings Chapel church logo perfectly interprets its name by combining four figures of person to form the crown of king.
6. Cross Connection Church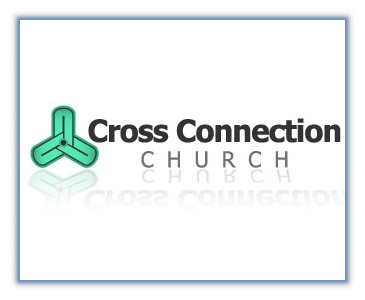 This church logo really reflects the name of the church. The dot represents the god and the three lines represent the members of the church. It gives the impression that the church wants their members to be interconnected with each other and with their god.
7. Elevation Community Church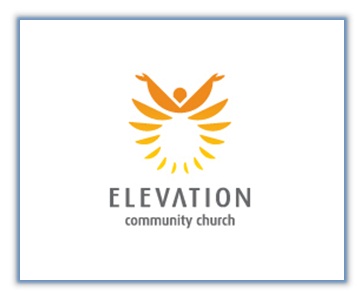 Elevation Community Church logo design with hands raised represents the word "elevation". It also takes on a image of the high overhead sun.
8. Rising Sun Church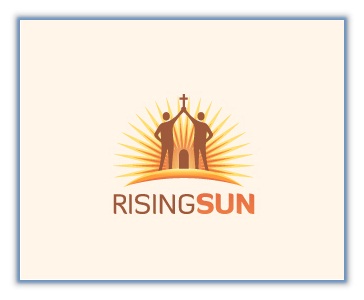 Rising Sun church logo has a good concept with two people handling the cross and forming the shape of a church. The rising sun from the background gives a strike on the whole logo.
9. Restoration Fellowship Ministries
This church logo is a great example of how several elements can be combined into a design that's still clean. It contains a cross, a tree and a heart to demonstrate the name "Restoration".
10. Twin Oaks Presbyterian Church
The design of Twin Oaks Presbyterian Church logo bears the oak image in its design, and the oak tree is made from only one stroke. Moreover, this design also shows us an image of two oaks growing together.
The above church logos connect logos design with church names in a simple but creative way. In a sense, it is possible to say that a good church logo should make church easily recognized without any explanation. So, knowing how to describe your church including its name through logo design is of great importance.

Jennifer cooper
Jennifer cooper is a professional web designer with ten-year experience. She has a great passion in Photoshop, photography, website designing. She also loves to share her ideas and experience with other people, and becomes a freelance blogger.
---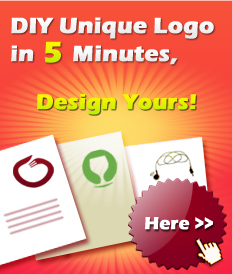 Other Articles

Logo Maker Basic

Logo Maker Pro

Tags