20 Inspiring Modern Logo Designs - Help You Keep Up With Logo Designing Trend
A good logo design is of great importance to the development of one company, because it symbolizes the culture and spirit of your enterprise. A successful company logo can brand your product or business in a much better way. So it is significant to create an excellent logo for your company. Besides, a modern logo design which keeps you follow up with the logo designing trend can leave an impression to your customers that your products and services are advanced with the times.
To design a professional modern logo, you should keep the two rules in mind. Firstly, you should use bright colors, such as green, blue, orange, red and purple, as much as possible. Secondly, you'd better apply effects of gradient, grey shadow and transparency overlays, which can give your corporate mark a fresh, dynamic and modern feel.
Here we have collected 20 modern logo designs to inspire your creative designing mind.
Then, have you got some inspiration from these modern logo designs displayed above? You can try to start from the templates of Sothink Logo Maker to design your own. Just enjoy!
---
Steve Smith
Steve Smith, who lives and works in Glasgow, has been engaged in logo designing for over 10 years. Steve's talent has brought him numerous designing awards. He also enjoys writing, and has contributed quite a bit of writing for Logo Designer Blog.
---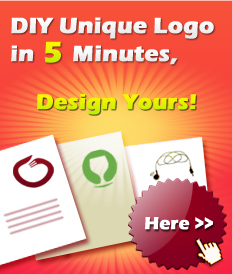 Other Articles

Logo Maker Basic

Logo Maker Pro

Tags